Jackie O's Certainly Uncertain 4 pack 12 oz. Can
Hazy Double India Pale Ale.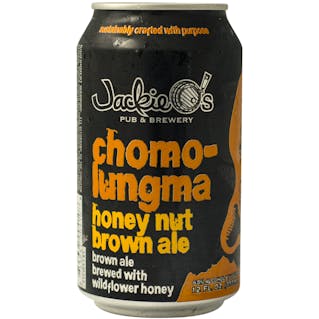 Jackie O's Chomolungma Honey Nut Brown Ale 6 pack 12 oz.
This brown ale was brewed to commemorate the 2007 Lungevity Everest Expedition. The people of Tibet…

Jackie O's Off The Beaten Path 3 375ml

Jackie O's Sing To The Sun 6 pack 12 oz.
Inspired by a particularly special lot of Strata hops, Sing to the Sun, presents bountiful notes of…